Lloyd's Auto Restorations, LLC. is a family owned business providing personal service for your automobile restoration. Lloyd and Jeff welcome those individuals with discriminating taste who insist on excellence.
We offer complete restorations as well as mechanical services for vehicles in need of maintenance or updates. Our restorations go well beyond industry standards and our customer's expectations.
Lloyd's Auto Restorations is concerned with quality and detail. The way an automobile runs is just as important as its appearance.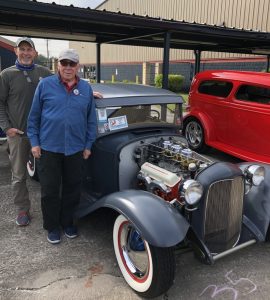 Details do make the difference between an award winner and a nice restoration.
When you need a fully qualified shop that can handle any restoration project Contact Lloyd or Jeff at 863-533-3722
We know, and our customers have learned, that a quality restoration represents more than what is seen on the surface. We take pride in and are confident that the vehicles we do are assembled and refinished with the best products and materials available.
Whether a vehicle has a high or low market value we provide the highest quality workmanship and attention to details for all projects because we know each customer's car is special to them and carries with it its own value.
We continue to review and improve our techniques and materials used to maintain the highest standards and produce the best quality auto restorations.        
 "Our quality shows because we care."