Jeffs 1965 Corvair Corsa Buick V6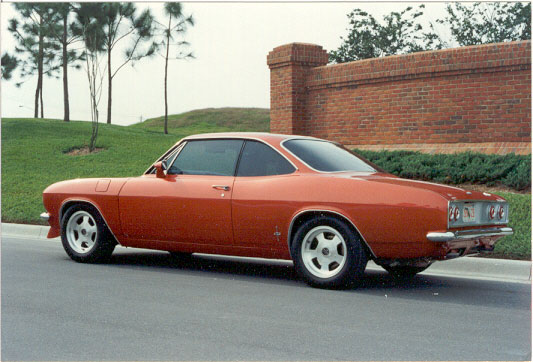 After being rescued from a field this Corsa Coupe was given an alternative power plant. Power now comes from an even fire mid 80's Buick V6 mounted in place of the original air cooled 6. This V6 runs counter clockwise to adapt to the original 4speed transaxle. The interior includes gray Recaro leather bucket seats, multi speaker sound system, A.C. and digital gauges.
Corvair Society of America (CORSA)
1992 Atlanta, Georgia Convention
1st place concourse late model closed, highest points all models.
1994 Williamsburg, VA Convention
1st place concourse senior division.
Year One Bristol Bash
Street Machine Nationals Tampa 1992
1st place best conversion
Street Machine Nationals Tampa 1993
Runner up best paint/graphics

Runner up best interior

Best conversion
Goodguys Rod and Custom Orlando, FL 1999