1963 Chevy SS Impala - 50 Millionth Chevrolet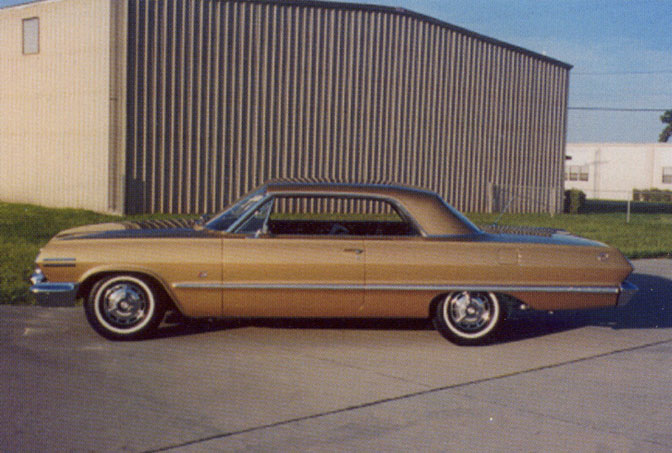 To celebrate the milestone of manufacturing the 50 millionth car, Chevrolet gave this car the full treatment. The color although not offered in 1963 is Anniversary Gold a color for 1962. The car had very few miles on it and was used primarily for promotional events. Most of its owners didn't use it and kept it packed away. The care it received was very poor and the car went through a complete body off restoration to bring it back to its beauty. The engine is the 409 4BBl with the PG transmission. It has its original interior, trunk mat and carpets as well as its tires! Chrome parts refinished at Sherms Custom Plating of Sacramento.
Antique Auto Club of America (AACA)

1st Place Senior Award

AACA James Melton Award- Most Outstanding Restored Senior car for the Southeast Region.