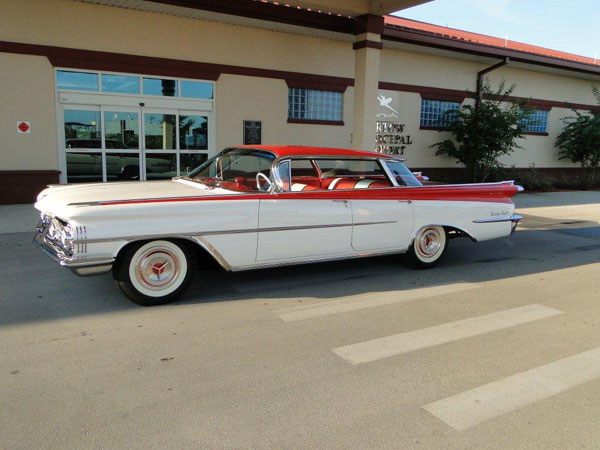 This Oldsmobile received a complete body off, maximum detail restoration. All of its options were working when it arrived; Power Brakes, steering, AC, Autronic Eye (auto headlight dimming), the portable AM beach radio that stores in the glove box, 394 ci V8 and the 4 spd automatic transmission. The two tone red and white paint scheme is reminiscent of the rocket age.
The seats were reupholstered in the original red fabric with white leather by Tom McFadden of "Bitchin Stitchin of Central Florida". All chrome parts were refinished at "Sherms Custom Plating" of Sacramento.
This Olds is cruising the streets again in Rocket Olds style.